Skip to Content
Are You a Good Candidate for Dental Implants?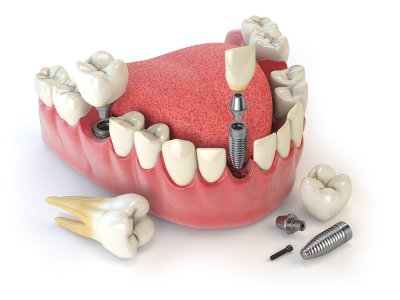 Dental implants in Westlake have worked miracles for countless people. They can fill out your smile, keep your bone from deteriorating, and allow you to eat and speak with comfort and ease. Unfortunately, not everyone is a good candidate for dental implant treatment, but it's up to your dentist to give you an examination and decide if this is the right treatment for your needs. Read ahead if you'd like to find out if you might be a good candidate for treatment with dental implants.
In order for dental implant treatment to be successful, you must have enough existing bone to receive the implant. When you lose an adult tooth, the root ceases to stimulate the bone in your jaw. Over time, this bone will disintegrate through a process called bone resorption. If you head to your dentist's office soon after losing your tooth, you should still have plenty of bone with which to work. If you wait too long, on the other hand, there may not be enough bone left to handle the implant. You should also be in good general health if you plan to undergo dental implant treatment. Talk to your dentist to see what's right for you.