Skip to Content
Different Types of Dentures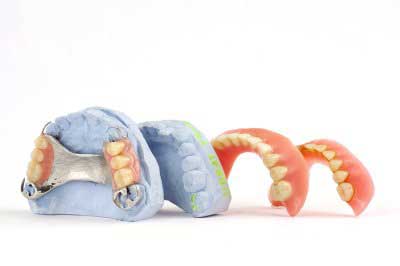 When it comes to dentures near Westlake, you have many different options. Dentures are one of the most common and affordable solutions for missing teeth. Whether you are missing one tooth, some teeth, or all of your teeth, it is important to work with your dentist to find your best solution for restoring your smile. Keep reading to learn more about different kinds of dentures.
Conventional Dentures
Conventional dentures are the most recognizable dentures. These dentures provide a full set of completely removable teeth. Conventional dentures are ideal for patients who are missing all of their teeth. However, a dentist may also suggest tooth extraction for your remaining teeth if your oral health is severely compromised. In that case, your dentist will allow your gums to heal in the areas where teeth were extracted before creating your customized conventional dentures.
Immediate Dentures
If you want the most efficient solution possible for missing teeth, ask your dentist about immediate dentures. Just like the name sounds, immediate dentures are available on the same day you schedule your first appointment with a dentist. Immediate dentures come in full dentures or partial dentures, depending on your needs. Immediate dentures may even be available on the same day you undergo tooth extraction. While immediate dentures restore your smile right away, they will not be as customized to your teeth and gums.
Overdentures
In general dentistry, overdentures refer to dentures that fit over a small number of natural teeth. In some cases, your dentist will advise against tooth extraction for your remaining teeth. If you can maintain good oral health, it is always best to keep your natural teeth whenever possible. With an overdenture, your dentist can save some of your teeth and preserve your existing healthy jawbone. Your remaining teeth will also provide extra support for your dentures. Only your dentist can determine what kind of dentures are best suited to your needs.