Skip to Content
Tips for Adjusting to Your New Dentures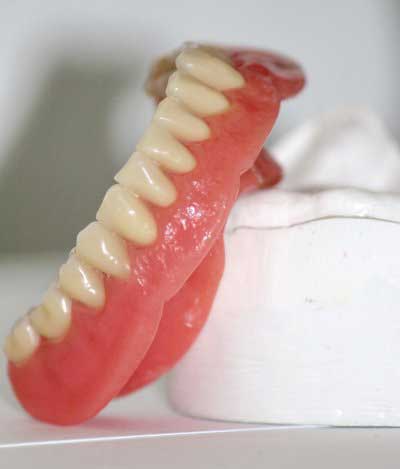 Dentures near Westlake can offer many of the same benefits as your natural teeth did, but it is important to keep in mind that they are not exactly like them. You will continue to go for routine dental cleanings and take care of your dentures on your own, but they may take a little while to adjust to. It helps to practice using them, identify a quality adhesive, and keep in touch with your dentist. Here is a closer look at these tips for adjusting to your new dentures.
Set Realistic Goals
It is important to realize that your new dentures will not immediately feel like your normal teeth. As excited as you may be, it helps to approach this restoration with a clear head and realistic goals. It could take a little while for you to feel comfortable chewing your food and speaking to your friends with your new dentures, so keep the importance of practice in mind. Some foods may be more difficult to chew than others, and the same goes for pronouncing certain words. Try not to become discouraged if you do not start off like a pro; just keep practicing until you get there.
Use the Proper Adhesive
Unlike your natural teeth, dentures are not anchored to your gums; this means that they might slip or slide around when you first attempt to use them. Fortunately, you will have plenty of choices when it comes to denture adhesives. These substances can help you keep your dentures in place so that they do not give you any trouble when trying to annunciate certain words. It might take a few different types of adhesives before you find the perfect fit for your needs, so feel free to talk to your dentist and ask for recommendations.
Communicate with Your Dentist
No matter what type of dental restoration you undergo, it is always crucial to communicate with your dentist. Your dentist can ensure that your dentures are the proper size and fit for your mouth, and he or she can make helpful suggestions that will help with the adjustment process.